A group of Young Detectives who always try their best in short they take 100 steps backward and 5 steps forward but they never stop going forward.

her Toys is to control Electricity
Milky Holmes's Kind Hearted, Easy Going, Cute Leader Sherlock Shellingford

Hercule Barton
Her Toys is Super Stength.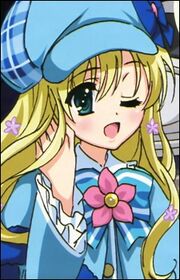 Cordelia Glauca
Her Toys allow hear to see and hear things others cannot.
Pages in category "MilkyHolmes"
This category contains only the following page.
Ad blocker interference detected!
Wikia is a free-to-use site that makes money from advertising. We have a modified experience for viewers using ad blockers

Wikia is not accessible if you've made further modifications. Remove the custom ad blocker rule(s) and the page will load as expected.